Home Studies for Domestic Adoptions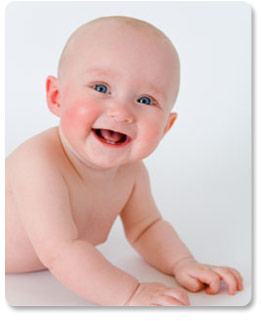 At Adoption Answers, we pride ourselves on being able to provide a thorough Texas adoption home study in a timely manner. A rough draft of the home study is normally available for review within two weeks of the home visit, with final drafts generally completed in less than a month from the time of the visit. We are considerate of your time and are willing to schedule home visits in the evening or on weekends when necessary, making the process easier on you and your family. We know how eager you are to bring a child into your family, so we do our best to complete your home study as quickly as possible.
While speed is great to have, accuracy is the most important aspect in any home study, which is why we take the time to make sure every aspect of our home studies has been completed in line with state standards. Our social workers have long histories of experience in the adoption field — many with personal connections to adoption — and have an excellent understanding of home study guidelines and requirements. You can rest assured that we will provide you with a legally sound home study that is valid in all 50 states.
ICPC Services
For domestic adoptions originating in another state, permission must be granted by the state in which the child was born for the child to leave that state. Permission must also be granted by the state of Texas for the child to enter. This process is known as the Interstate Compact on the Placement of Children, or ICPC.
Because there are no national adoption laws, each state has its own set of rules and regulations governing adoptions. ICPC is an agreement signed by all 50 states, the District of Columbia and the U.S. Virgin Islands that was designed to bridge gaps between each state's laws to ensure children are placed in safe and suitable homes.
To keep the ICPC process short, our home studies are completed according to the highest standards. If you have any ICPC compliance issues, we are here to help guide you through the process.
Home Study Updates
Texas home studies for domestic adoption are generally required to be updated every 12 months during your adoption journey. Additionally, updates are required after any major life event, such as a change in residence or an addition to the household. We can provide home study updates to adoptive families, even if we did not complete your original home study. Home studies for subsequent placements are completed at a lesser fee if we completed your previous home study.
Post-Placement Services
Post-placement visits are required as a way for the finalization judge to ensure you and baby are adjusting well to one another. While the state of Texas generally requires five post-placement visits, requirements may vary depending on the state your child was born in, the state where finalization will occur, and the adoption professional assisting with your adoption. We are able to assist you with your post-placement needs and complete visits even if we did not provide you with home study services.
Please contact us today to complete your domestic adoption home study in Texas.